Garden Rooms
A sample of the Cedar Office building can be viewed at our display area in Newcastle Co. Wicklow.
At 6.7m x 4.2m it displays the top of the range finishes available on our timber buildings.
As seen this building is clad with cedar at the front and left-hand side, on the right-hand side and Pressure Treated Weather-sheeting and on the back to show off different types of timber we offer on our buildings.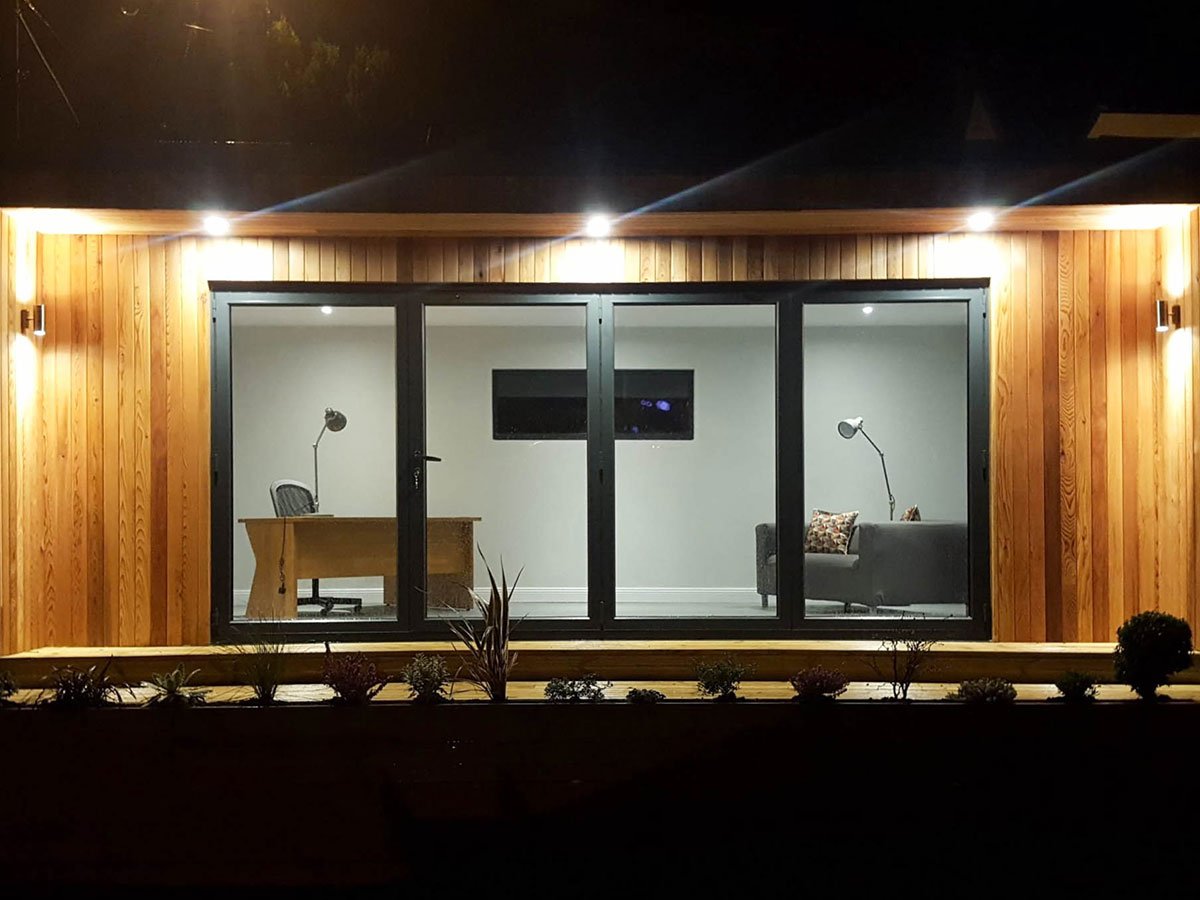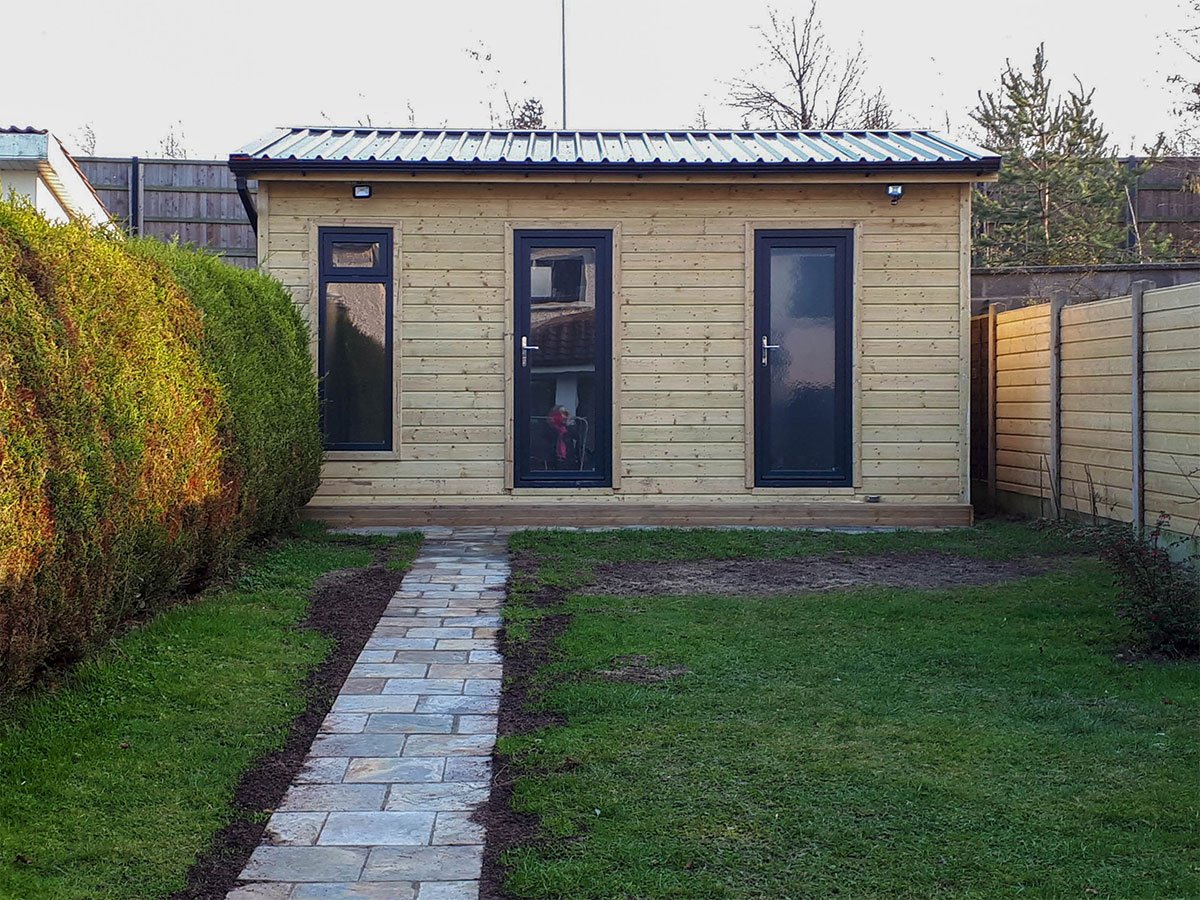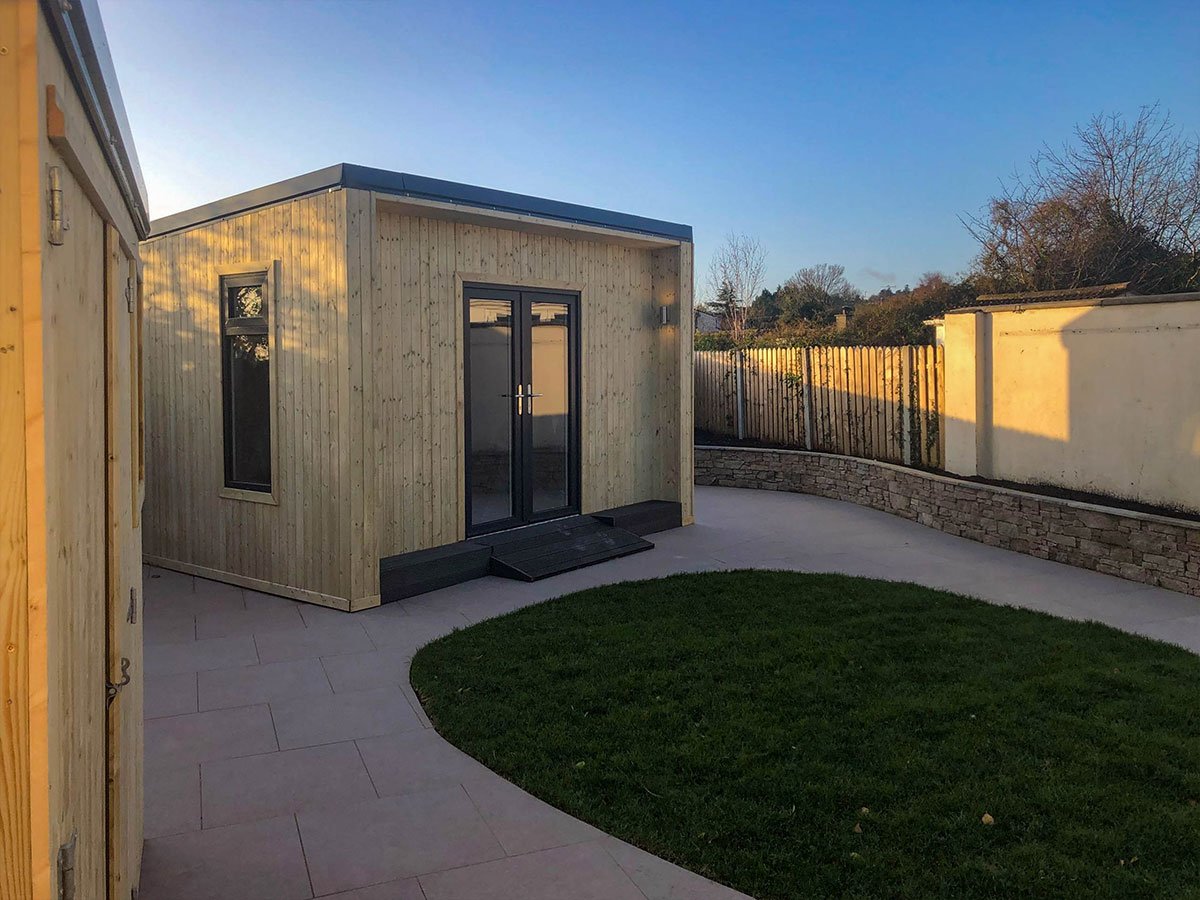 It is fully insulated and features state of the art bi-folding aluminium doors that open the full length of one side of the building.
If you are interested in getting a garden office/studio please do not hesitate to give our office a call and one of our staff members would be happy to answer any queries.